Discern Your Calling,
Live Your Purpose Workbook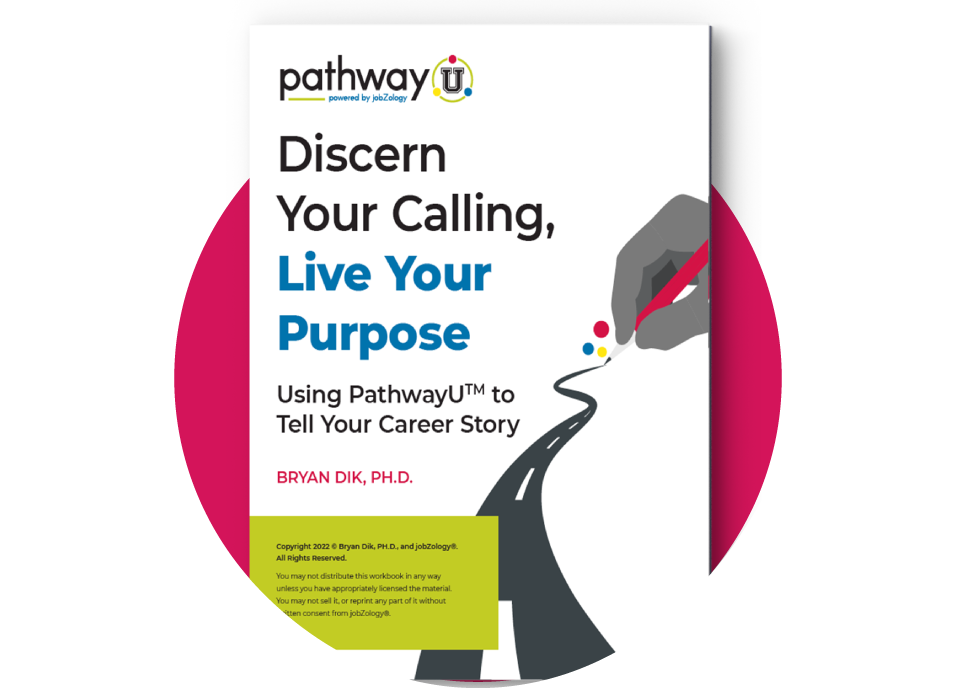 Leveraging PathwayU to Tell Your Career Story
For many students, starting your career can feel like a herculean task, especially if you are unsure exactly which route you want to take. At the crux of education and career planning, one needs to be able to identify exactly what they are drawn to, passionate about, and already have started building skills around. PathwayU's Discern Your Calling, Live Your Purpose Workbook helps guide your students as they narrow down their interests and set off on their career path.
As a Career Advisor, you need to help provide guidance and direction to your students. Afterall, navigating the options available to you when you get started on your career journey can be overwhelming. How can your students be sure they're making the right decision when there are nearly infinite possibilities? The first step is to help them identify their natural strengths and passions. From there, you can help them develop a plan and generate the building blocks needed to guide them on their career journey. With PathwayU's workbook, you can provide the support and guidance your students need to embark on the process of discovering an ideal career path by navigating their already existing gifts, career preferences, ideal workplaces, and more.
With This Workbook, You'll Be Able To:

Outline the individual gifts and abilities unique to your students

Identify occupations your students find most intriguing

Help your students develop their individual purpose statement to guide their career planning